Computer Repair
PC won't turn on? Is it giving you an error message and won't boot?
Computers can give us a plethora of problems, and normally at the most inconvenient times.  Hardware fails, and then you need to figure out your next move.  Blue screens, error messages, PCs/Laptops not turning on, computer giving you a sad face when trying to boot it up, we handle it all.
Is your computer that once ran like a dream now operating slower than molasses during winter?  This may be caused by hardware failure.  When a hard drive is failing, it can cause extremely slow responsiveness.  It's important to know the symptoms so when it happens to you, you can remediate the situation fast before data loss occurs.
Contact us and ask about our free 15 minute consultation.  We will ensure to offer you a solution that makes sense to get you back on track fast!  We offer not only repair solutions, but also preventative solutions to ensure that you never lose any data.
Get a Free Quote
Quick resolution of my computer issue. It's was quite a relief to get this fixed.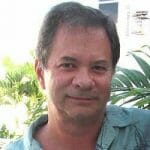 I highly recommend this company. Joe really knows how to fix the problem. This is someone you can count on and trust.