Managed IT Support / Vendor Management
Need IT Support, but not enough for a full-time IT staff or manager?
Many consumers and small to medium sized businesses have the need for IT assistance every day, or at least a few times per week.  But where to turn?   We can help!  We offer Managed IT Support, Vendor Management, and more!  Downtime costs you and/or your business money.  When you or one of your employees can not use their workstation, it can very be frustating.
Contact us today and ask about our free 15 minute consultation.  We will ensure to offer you a solution that is custom tailored for you and/or your company!  We offer not only on-demand support/repair solutions, but also preventative solutions to ensure that you never lose any data.
Get a Free Quote
Quick resolution of my computer issue. It's was quite a relief to get this fixed.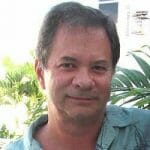 I highly recommend this company. Joe really knows how to fix the problem. This is someone you can count on and trust.